We are a factory of ideas and software with twenty-year experience in the creation of a direct two-way connection between plants and company applications, a fundamental element for Industry 4.0.

WHICH SOLUTIONS WE PROPOSE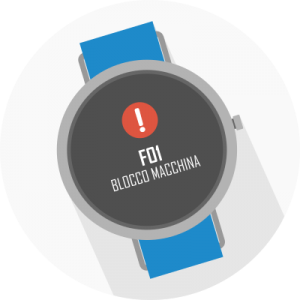 We implement customized industry 4.0 solutions, based on our jpiano® platform, which involve different business processes such as planning, tooling, production, quality, maintenance, logistics, purchasing, warehouse, distribution.
Through a careful preliminary analysis of the improvement objectives, the functional requirements of the project are defined for the development of an ad hoc solution that integrates plants, machines, objects, equipment and software present in the company.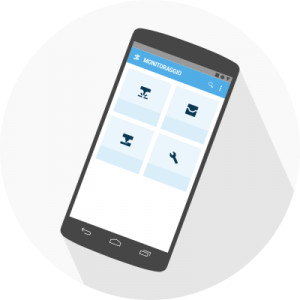 Essential functions Industry 4.0 for the management and control of production processes by adopting IoT technologies for the identification, localization and monitoring of objects and processes. At each level of the factory it is possible to access, consult and interact with the information that is needed, when it is needed and where it is needed (even from tablets, smartphones, smartwatches).
In the case of particularly advanced systems, we offer customized solutions that make it possible to extend the functions of the machines improving their performance. In these cases we propose a module to be installed inside the HMI panel of the machine. In this way a direct connection is developed between the management system, the systems and any automation and handling devices.
Before implementing a particularly advanced solution at the plant level, it is possible to create custom-made prototype solutions that allow a concrete evaluation of its validity.
This solution makes it possible to develop specific innovative features at the plant or plant parts level and to evaluate the results with a limited economic commitment.
The convergence of new manufacturing paradigms is redefining business processes. To manage the activities envisaged in a Smart Factory, we use modern technologies, thus creating a direct connection between the physical world of machines and products with the virtual world of services and applications. People, processes and objects can constantly communicate with each other and in real time thanks to:
IoT sensor networks, Internet of Things
mobile and/or wearable devices like smartwatch, tablet or smartphone
standardized communication protocols supported by Industry 4.0
complex event processing algorithms - CEP and stream data analysis (both online and offline)
business intelligence algorithms for big data processing
machine learning algorithms
Furthermore, facilitating dialogue between various corporate elements, improving communication and sharing information makes the decision-making, production and logistics processes more flexible and lean.